Keefe Memorial Health Service District is named after Dr. Jerome L. Keefe who dedicated nearly a half century to the delivery of health care to the people of Cheyenne County and the surrounding area.
Since Dr. Keefe was around, we have grown in size and capabilities, and worked closely with our local community to do so. We are a rural health care provider, committed to improving and maintaining the health of the people whom we serve.
Mission
Enhancing the health of our communities by serving and instilling trust
Vision
Empowering rural Colorado through advanced healthcare for all generations
Mission
Kindness, Accountability, Integrity, Innovation, and Teamwork
Our close-knit team of doctors and nurses are experts and bring resourcefulness and an innovative spirit to their work. They relish the challenge of offering excellent care all day, every day.
We believe rural communities should have access to advanced health care provided by highly qualified practitioners and the latest technology. We do not believe in shortcuts for you.
Our hospital and two clinics offer care for your whole family – from pediatrics to chronic illnesses, via mental health support, and our Well-Women services.
We offer more than you know
Our services are expanding all the time.
If you need care, but don't know if it's something we offer, our team is happy to help answer your questions.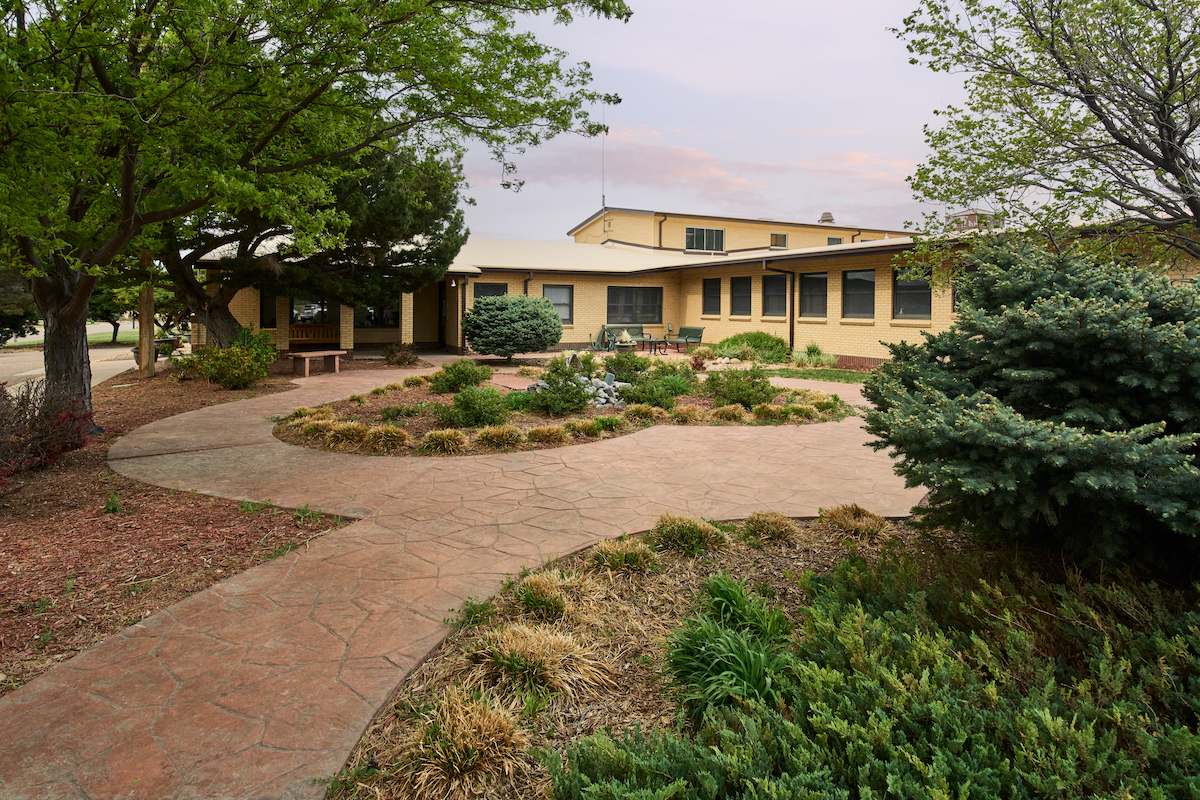 In 1931, Dr. Leonard N. Myers opened a small hospital in an old boarding house (on what is now Main Street) to serve the people of Cheyenne County and surrounding areas. It became St. Joseph Hospital of the Plains in 1947 when the sisters of St. Joseph Third Order of St. Francis (TSOF) from Bartlett, Illinois Province assumed ownership.
A new facility was deemed necessary in 1960. Funding was provided by the Sisters of St. Joseph, a federal grant, and a community fund campaign. The new St. Joseph Hospital of the Plains was opened in October 1962, and was formally dedicated in May of 1963. In 1962, a clinic was built by Dr. Jerome L. Keefe just south of the hospital. This helped facilitate better utilization of the hospital facilities for outpatients.
The need for more space and more services arose once again in 1974. A building fund was raised and a new addition was started in the summer of 1975. Upon completion, services expanded to include a patient care area, solarium, and a larger laboratory facility. This new addition was dedicated on April 25, 1976.
The hospital was governed by the Sisters of St. Joseph, (TOSF), until December 1987. The Sisters then generously gifted the facility to the county and it became Cheyenne County Hospital. In 1992, Phase 1 of a remodeling project was started which consisted of a state-of-the-art Radiology project as well as a face lift to the hospital, making its internal appearance beautiful, warm and caring.
In May of 1993, the hospital was renamed in recognition of Dr. Jerome L. Keefe who had dedicated nearly a half century to the delivery of health care to the people of Cheyenne County and the surrounding area.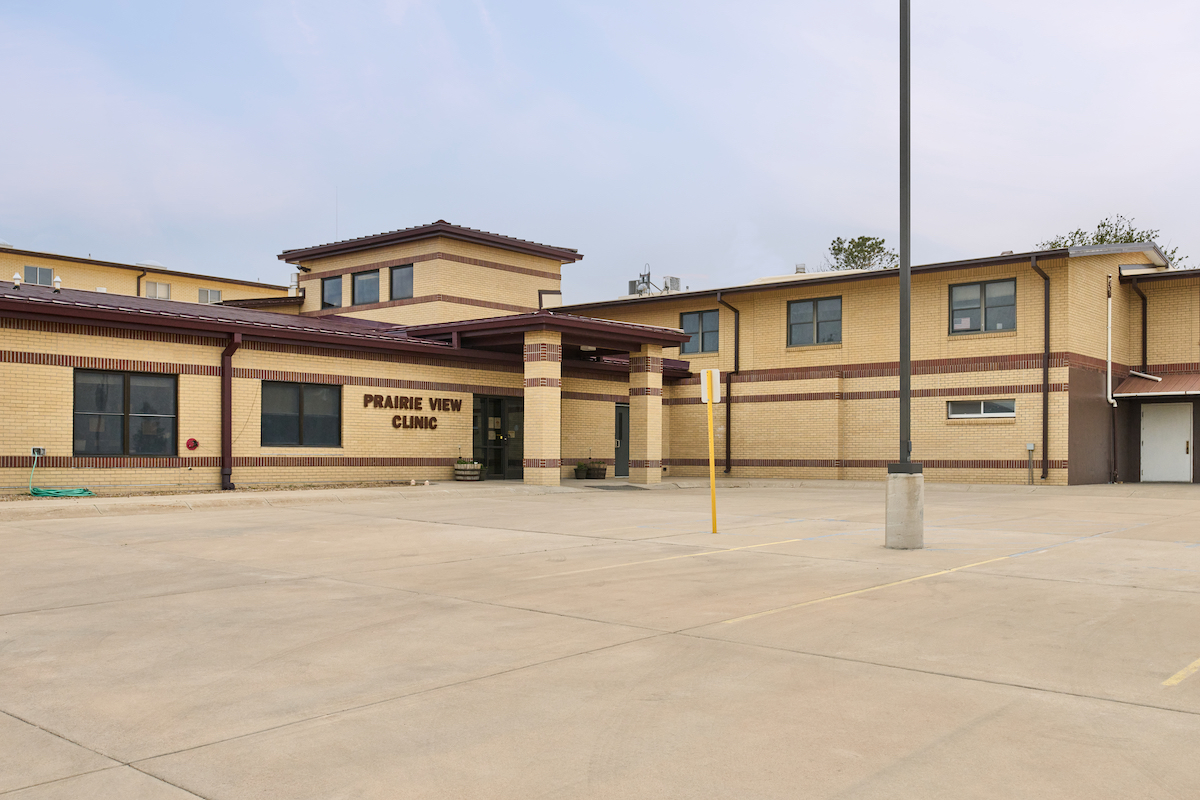 In December 2009, the Prairie View Clinic was relocated to be adjacent to the hospital on the north-east side. This newly built clinic is a great addition to the hospital and the community with a state-of-the-art design facility to better serve the patients of Cheyenne County and the surrounding area.
Keefe Memorial Hospital has been fortunate in its years of existence, in that it has been served by physicians who have given untiringly and generously of their talents and services to everyone. Along with our current medical staff Keefe Memorial Hospital is also served by a courtesy staff of specialists and other allied health professionals that aid in bringing complete health services to our customers.
In addition to the fine physicians and staff that serve at Keefe Memorial Hospital is a dedicated Governing Board. The board is elected by the voters of Cheyenne County. They volunteer their time and talents without compensation. Together with the Governing Board, the employees of Keefe Memorial Hospital are dedicated to making the strides to sustain our hospital as a thriving and vital part of this community.
Our hospital is a modern, well-equipped medical facility licensed for 25 beds, certified by Medicare and licensed by the State of Colorado. We are affiliated with the American Hospital Association and Colorado Hospital Association.
The Kit Carson Outreach Clinic opened in the summer of 1995. Keefe Memorial Hospital continued to expand upon its mission of serving the people of Cheyenne County when the Prairie View Clinic was built onto the hospital in 2009.
In November, 2014, Keefe Memorial Hospital began operating as "Keefe Memorial Health Service District dba Keefe Memorial Hospital." Our board of directors are now publicly elected officials instead of appointed by the county. Additionally, this puts the Hospital on a much more stable financial footing in a time of rapidly changing healthcare financing models.
The support of the Cheyenne County Commissioners over the years has been sensational. With their support, the doors of Keefe Memorial Hospital have remained open to serve patients even during the roughest financial times. The support of Cheyenne County with tax dollars is incredible and shows the resolve to do everything possible to keep local healthcare in Cheyenne County.
The Board of Directors and staff want to take this opportunity to thank you all for your ongoing support and loyalty to Keefe Memorial Hospital.
Health News & Views
Find out what's new at Keefe Memorial Health Service District and learn how you can keep you and your family healthy in between visits.